Professional Salt Lake City Bail Bonds Company
We guarantee our rates!
CALL NOW
(801) 413-3789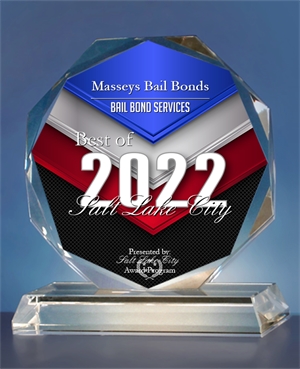 If you are looking to hire a professional Salt Lake bail bonds company, look no further than Massey's. We have been setting ourselves apart from our competitors since 2007. Massey's guarantees the best rate with no hidden fees. Regardless of your financial position, if you decide to buy a bond from us you won't pay a dime over the minimum cost! if you elect to hire Massey's it will save you thousands, on average! Don't wait another minute. Call now for a free quote and immediate bail information.
Highly-trained professional Salt Lake bail bonds agent
Another way Massey's sets itself apart from its competitors is by doing weekly conference calls with our bondsmen. Weekly training improves moral, increases the support system, allows the opportunity to go over cases, and provides training on approaches, laws, and customer satisfaction. Massey's Bail Bonds has also found that the agents feel more a part of a team and reduced the turnover rate.
When you work with a bondsman from Massey's, you will know all the terms and conditions of the bond. The agent will promptly answer all your questions if needed, refer you to professional resources and explain the purpose of the Utah bail bond application. But most of all, he or when will provide a professional seamless judgment-free bonding service!
Now that you have saved yourself money by working with a friendly professional bondsman, the final step is to post the bond with the Salt Lake County jail. To verify the bond has posted, click on the Salt Lake County Jail link above and look up your loved one (booking photo not included) where the bondsman has told you to. You don't even have to leave your house when working with Massey's, a professional Salt Lake bail bonds company! The release time of your loved one depends on whether your loved one is in the booking facility or a pod. On average, the release time is 1 – 5 hours. Call Salt Lake City's most trusted bail bonds company NOW!
Covered Cities
Client Resources in Salt Lake County
Salt Lake City, Utah Criminal Attorney
Salt Lake City, Utah Treatment Centers
Office Location
2159 South 700 East #204
Salt Lake City, UT 84106
(801) 413-3789