Signature Bond in Clearfield Utah
Signature Bond with Massey's is easy! Massey's – A professional bail bond company in Clearfield, Utah. Massey's has built a reputation for putting clients first! When you call, your questions will be answered -without the obligation to buy. We provide a level of service you can depend on! Furthermore; Massey's will explain and simplify the bonding process. We do this by going over the bail information, court information, and professional resources within minutes of calling. In addition, our bail agent, Melvin Williams, has been working with us for over a decade. He will share his expertise and offer the best approach to get your loved one out of jail. Call Massey's Bail Bonds now to get started.
Clearfield, Utah – Signature Bond for Release!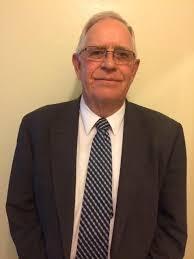 Massey's Signature Bond is the best approach. Whether that be posting bail or a referral to other professionals like; treatment centers and criminal attorneys. If posting a bond is the best option, our professional bondsman in Clearfield, Utah, will contact you to complete a Utah bail bond application. On average, the application will take 30 minutes to complete. When the contract is completed, the agent will post the bond at the Davis County Jail. When the defendant is released, the bondsman will go over the terms and conditions of the bond. The agent will complete the defendant's portions of the bonding application. In addition, the agent will provide information on criminal attorneys and treatment center options in Clearfield, Utah. Massey's Bail Bonds is here to help and looks forward to hearing from you!
The Davis County jail provides an online inmate roster with public information on the incarcerated person: the date of incarceration, time booked, charges, and bail amount. In addition, when calling Massey's, we will provide you with the court location & go over the arrest process, & answer any additional questions upon release. Massey's bail agent is familiar with the jail's booking and release process, the correctional officers' shift changes, count, and meal times which allows Massey to provide an immediate release time of thirty minutes with a Signature Bond. Call now to get the best rates guaranteed!
CLIENT RESOURCES UTAH
Covered Cities:
Client Resources in Davis County
Farmington City Utah Criminal Attorneys
Farmington City Utah Treatment Centers
 Office Location
164 N. W. Promontory
Farmington, UT 84025
(801)381-9470