Types of Surety Bonds
Massey's provides the 4 types of surety bonds 
Types of Surety Bonds brought to you by Massey's Bail Bonds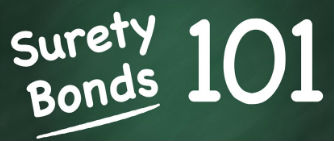 STATE BONDS 
First of all; When a person is arrested for State, Felony, Misdemeanor, or Traffic Offenses. A Bail is set by a judge allowing the accused to be out pending trial. Furthermore; a State Bond is satisfied by appearance. Therefore; the accused must show up to all court dates until sentenced, found not guilty, or; case dismissed.  
FEDERAL BOND
The United States bail reform act; allows any person facing federal charges to address a judicial officer to determine release. As a result; In a Bond can be allowed pending a Nebbia hearing. This is to show that the Bail set by the judge has been collateralize 100%. In addition; if so ordered the accused has to cooperate with a DNA sample. Pursuant to section 3 of the DNA Analysis Backlog Elimination Act of 2000. Federal Bonds are performance Bonds. In order to satisfy the Bond the convicted must complete all orders by the courts.
Immigration & Supersedeas are other Types of Surety Bonds
IMMIGRATION BOND
If someone is an alien of the United States; they are subject to extradition if unable to prove residency. Immigration Bonds are needed when fighting extradition. The alien will be given the chance to sign a document to waive extradition but if they want to fight extradition then I.C.E will issue a Bail and a Bond can be bought. An Immigration Bonding Company will need to be contacted. Immigration Bonds are satisfied by performance.
SUPERSEDEAS BOND
A Civil Appellant Bond that can be bought if a defendant is fighting a civil judgment. These Bonds are rarely used as they require 100% Cash Collateral and a fee of 10-20%. For Clients that would rather put up the Cash to a private Company supposed to the courts then a Supersedeas Bond are available for purchase through approved Utah Bail Bond Companies.
These are the 4 types of surety Bonds. For more information on bail Contact Massey's directly.