THE UTAH JAILS BOOKING PROCESS
State of Utah Jails Booking Process
The Utah Jails Booking Process brought to you by Massey's Bail Bonds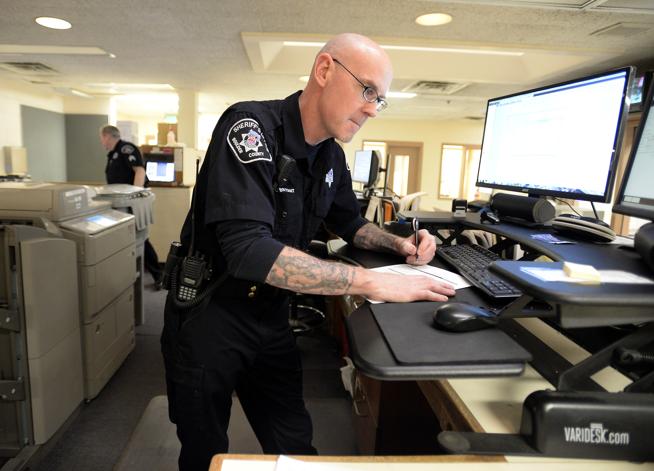 The Utah Jail's Booking Process is something experienced if you're arrested for allegedly committing a crime. Depending on the charge; you will be booked into jail in the county where you were arrested.. In most cases; the arresting officer will transport you to the jail. Once; arriving at the jail, you will be put in an area where you will either sit in a small auditorium setting or handcuffed to a rail awaiting the Utah jails booking process.
The arresting officer will take the proper paperwork to the jail's registrar to start the booking process. Once; the officer has completed the paperwork and your next in line to be processed. The officer will take you to a correctional officer who will thoroughly search you. Take inventory of what is on your person. Then; cataloged and placed in the jail's property room. You will be fingerprinted to check for outstanding warrants and to inter your fingerprints into a national database. The correctional officers will then interview you. Which; will determine whether you can be released on your own recognizance or if you will need to call a Utah Bail Bond company.
Posting Bail makes the Utah Jails Booking process faster
If it is determined that you must post bail. You will be given paperwork that contains the following: your charges, bail amount, & the court information. You will then be placed into a Booking Area (PIT). Here; you will have access to a phone where you can call a family member, friend, or a Utah Bail Bondsman. If you are able to bond, then the release time will be determined on which county jail you are booked into. The average wait is between 2-4 hrs. If you are unable to bail, then you will be placed in a pod(population). The charges will determine the classification on which pod you are placed in. Court dates are generally determined within 10 days of being arrested.
In the state of Utah, there are 2 additional factors to your incarceration. First; Fail To File: If the District Attorney doesn't file charges within 72 hours of being arrested, you will be released. Once charges are filed you will then be rearrested and booked back into the same county jail unless you previously bonded when you were originally incarcerated.